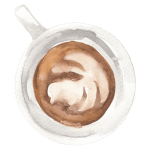 We love learning and coffee
It's hard to differentiate between staff and our Cafe´friends because we are so much alike. We love to learn and we love coffee. In fact, all staff were Cafe´ friends first. We're always looking for new contributors. Do you have something to say? Consider joining us as a contributor. 
Our Team
It's Your Day Cafe´ exists to help people become the people they were born to be. Join us.
Marc Stein
Publisher, Chief Cook and Bottle Washer
Editorial Staff
Contributors • Bloggers • Guest Writers
Organizations We Love and Support
10% of all It's Your Day Cafe´ revenues go to support fine nonprofits like these on a regular basis. Who do you love and support? We want to know.